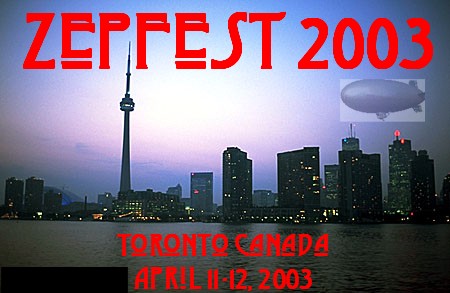 Update April 02
There will be several items that Jimmy has personally signed that will either be on sale or will be auctioned off. The autographed items that will be for sale are some promo photos and magazines featuring Jimmy on the cover. Here is sample of some of the items being auctioned for the ABC charity.Click Here
The auction items are prints that have been made exclusively for this event by photographers Frank Melfi and Mark Cornelison and are signed by both Jimmy and the photographers. These are wonderful prints with sizes ranging from 8x10 to 24x30. They include shots from the 1977 Led Zeppelin tour and both the 1995 and 1998 Page/Plant tours.
There will also be several items donated by some Zep fans, authors and collectors that will either be on sale or will be given away as prizes for cash donations at the Zepfest!
There will also be plenty of literature about ABC and the work that is being done in Brazil. Of course, direct donations to ABC Trust are most welcome! We can accept donations in US, Canadian or UK checks or currency.

1) A couple of prints donated by Mark Conelison
2) Healey's has a limited capacity and it is advisable to have tickets purchased in advance. Tickets will be availbale at the door subject to availability.
3) At Present the Comfort Inn Block of rooms is SOLD OUT! The rest of the rooms at the Comfort Inn are also booked full. Rooms may become available at the Comfort Inn . Because there is always the possibility that hotel guests may change their reservations and travel plans, rooms may become available at the Comfort Inn.If you wish to check availability of rooms at the Comfort Inn, the toll free number is 1-877-316-9951.To get the group rate of $109 you must state you are part of the Zepfest group. The event code is 2207.
As a back up plan, I have just arranged a group rateof rooms with the Quality Inn, Downtown located at 111 Lombard St. The hotel is offering the same group rate of $109 (Canadian Funds). To book rooms at the hotel, you MUST call the hotel directly at (416) 367-5555. To get the group rate of $109, the event code is ZEP.
You can also try booking only via sending an email to:QualityH@att.canada.ca
I would personally suggest calling the hotel directly to get a confirmation ASAP,especially if you are booking a flight.
Limited number of items autographed by Jimmy Page in support of the ABC Fund.
1) Two Jimmy Page autographed photo's from Frank Melfi's collection. Both photo's will be offered up in a silent auction.
2) A number of magazines, CD's and photo's autographed by Jimmy will be available to be purchased at the ABC table.
A link will be added shortly to show the items that wll be offered up at Zepfest 2003.
Donations for the ABC Fund will also be accepted at the ABC table.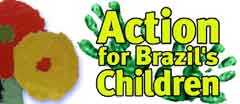 Special
The Zepfest Coffee Mugs are Back!
There's now a special offer for those who purchase there Zepfest tickets in advance. Regular prices are as follows:
Friday April 11: Zeppelinesque Show $10 (Canadian)
Saturday April 12: Zepfest $12 (Canadian)
Saturday April 12: Post Convention Reception at Comfort Inn $10 (Canadian)
Zepfest Souvenir Coffee Mugs will be $8 (Canadian)
The total value of all these items is $40(Canadian).
These items are all available as a package deal for $30 (or $20 in US Funds) for advance mail order purchases only. When you receive your Zepfest tickets in the mail you will also receive a Zepfest mug voucher that you redeem for your Zepfest mug at Zepfest on Saturday April 12.


Zepfest tickets can be purchased through PayPal Account Zepfest2003@yahoo.ca
General Information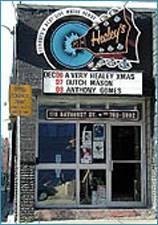 Zepfest 2003 is being held at Healey's. Healey's is an established club in Toronto and it is owned by guitarist Jeff Healey. Healey's is located at 178
Bathhurst St., Toronto (between Queen and Adelaide). Phone (416) 703-5882. Website: http://www.JeffHealeys.com
Schedule Events
Friday April 11, 8:00 Healey's: Tribute band "Zeppelinesque" are scheduled to perform. (Must be at least 19) $10 (Canadian)

Saturday April 12 11:00 AM-4:00 PM Healey's: Zepfest 2003. Zeppelin merchandises for sale, video screenings and other activities to be announced. $12 (Canadian)

Saturday April 12 9:00 PM- 1:00 AM Comfort Inn Ballroom: Post Convention Reception. $10 (Canadian)
Admission

Advanced tickets for Zepfest can be purchased via mail order for $30 in Canadian funds or $20 in US funds.
This fee includes tickets for all three events. In order to attend the tribute show on April 11, you must be 19 years of age. The other events are all ages.


Zepfest tickets can be purchased through PayPal Account Zepfest2003@yahoo.ca
Hotel Info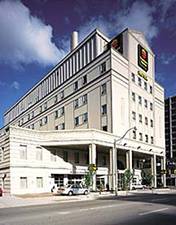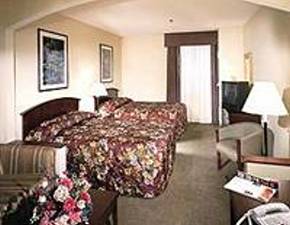 Comfort Suites 200 Dundas St. E., Toronto1-877-316-9951. In Addition to being the site of the post Zepfest reception, Comfort Suites is also offering a special group rate of $109 per night (approx $70 in US Funds). Group rates qualify for rooms booked prior to March 10, 2003. To get the special rate, you must call toll free at 1-877-316-9951 and state you are attending Zepfest.
Contact Information
Grant Burgess
Phone (905) 627-0105 (evenings after 6PM EST)
Email: Zepfest2003@aol.com or Zepfest2003@yahoo.ca

Mailing Address
PO Box 10125
Meadowlands, Ancaster, ON
L9K 1P3
Canada
Past Zepfest
Dave's Zepfest 2000 Video Memories
Powered by counter.bloke.com